Shop the Look.
Introducing a new way to shop. Simply select the look you wish to recreate and browse the products needed.

High Fade
Ultimately, the high fade haircut provides a lot of contrast and is the shortest of the fades. Remedy Wax works by warming it in the palms of your hand and working through dry hair into the desired look.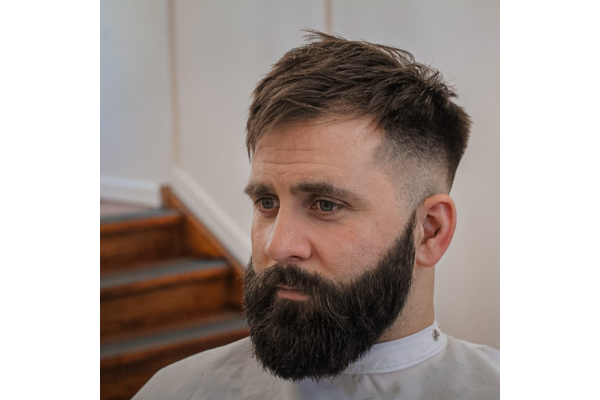 Slick Back
Use texture Tonic to create volume spray into your roots and blow dry using a large round brush for height. Then use Forming Cream to push the style back using your fingers as a natural comb to relax the look.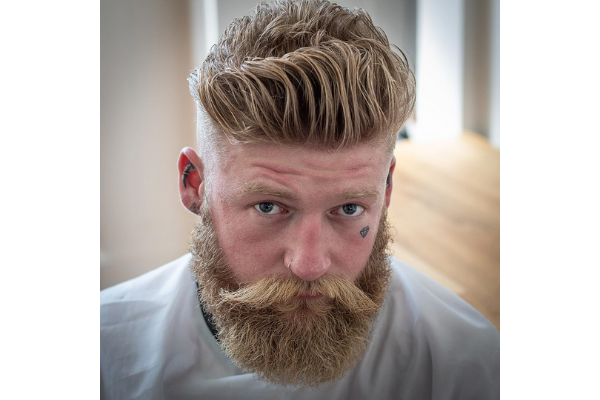 Short Back & Sides
Traditional style using Texture tonic onto damp hair to give root lift and then finish off with Forming Cream to create a smooth wave.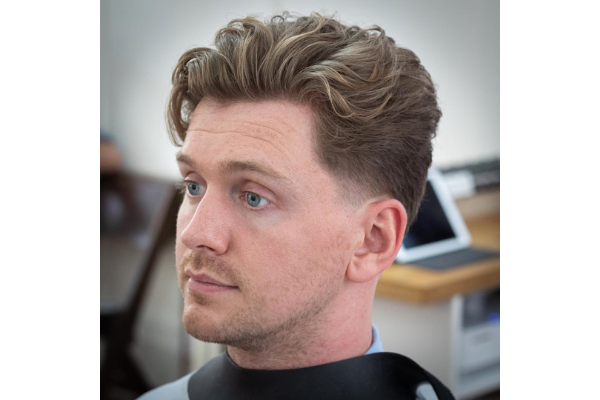 Faux Hawk
As the name suggests, the fohawk imitates a mohawk by having a long section of hair running along the middle of the head. However, unlike a true mohawk, the faux hawk haircut is accompanied by a fade instead of shaved sides – using Texture Clay on dry hair to create texture with your fingers using a small amount that you can easily build.
Crew Cut
Classic and practical, the crew cut is second only to the buzz cut in terms of shortness. Defined by the faded short back and sides, the hair on top is left a little bit longer. Using Fixing Pomade on dry hair you can create a strong look with strong hold and medium shine.
Mid Drop Fade, Edge Up & Messy Wavy Top
Classic look and classic pomade to damp hair to create more shine or dry hair and slick back.
Texture Crop
Spray Texture Tonic to the roots and blow dry using your fingers for volume, then tame the look and add Texture with our Texture Clay warming between the palms and teasing with your fingers.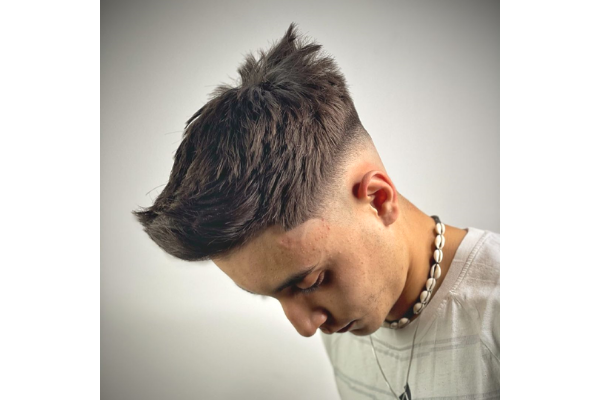 Side Quiff
A natural look, use Forming Cream on damp hair and blow dry through combing over to the side and tame any fly-aways with Forming cream onto your dry hair.
Taper and Fade Classic
The fade haircut, also sometimes known as a taper, is the most popular way to cut a guy's hair on the sides and back, using Original Pomade you can layer the look by using it on dry hair and sweeping it across the style using a large comb.