Once upon a time, any man with a grooming routine was met with a level of disdain and suspicion, simply because it wasn't the norm. But times are changing. Men are now met with a plethora of products, and while the market can be overwhelming, the key aspect to remember is routine. Develop a routine that is quick, simple and effective and you're on to a winner. All that being said, time to delve into the world of modern male maintenance with our men's grooming tips so you can create your own routine.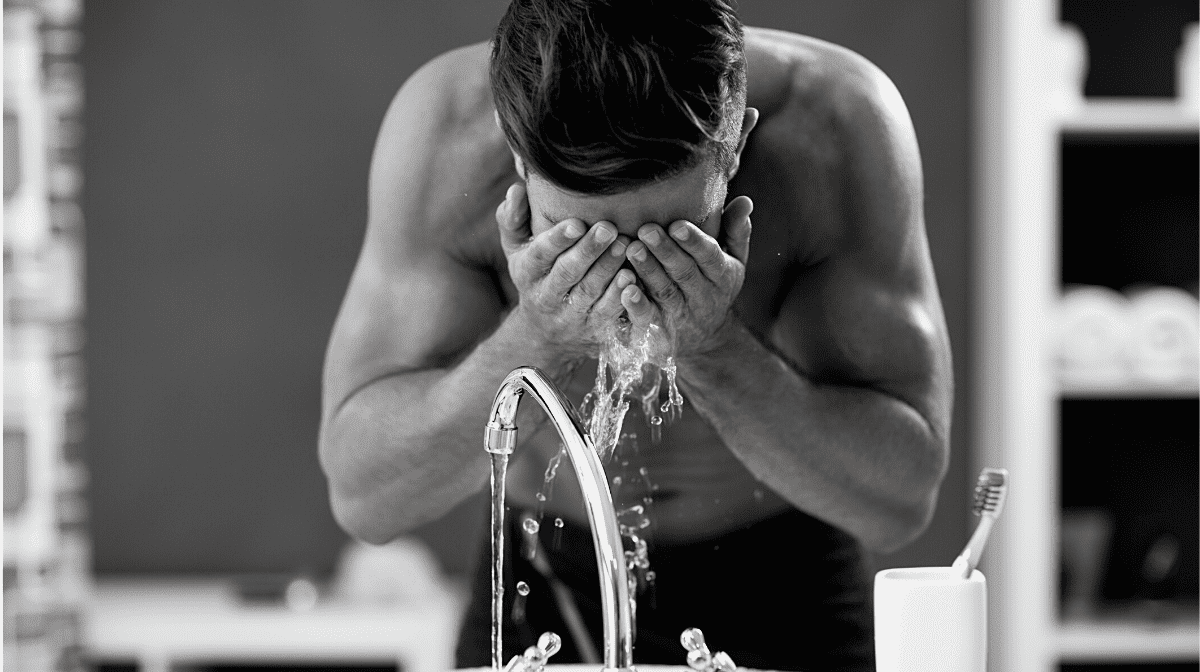 Men's grooming tips – Skincare
Look after your hands
They say happiness lies in your own hands, so we thought that would be the perfect place to start our men's grooming guide. Clipping your nails (and toenails) on a weekly basis is an essential for any well-groomed guy. Trim your nails after a shower or bath, as they will be softer and therefore easier to clip. A basic that is not to be overlooked, hands are one of the first places to show signs of ageing, so give them some TLC!
Get rid of dark circles
Tackling dark circles takes seconds and will leave you looking and feeling younger… despite those wild weekends. Investing in an eye cream is essential for reducing puffiness and dark circles in a way that regular moisturiser just won't achieve. This is because the skin around the eye is much thinner, and therefore more sensitive, than other areas of the body, so it requires a different treatment.
Wash your face morning and night
We can't stress enough how important it is to wash your face twice daily. Throughout the day, your face will gather impurities from the environment which, if left unattended to, will result in skin concerns. Even if you've cleaned before bed, it's essential that wash your face in the morning too, as this will clear the sweat, dirt and dust that gathers from your bedding. Invest in a face wash that is non-foaming and soap free, as these can lead to the development of dry skin.
Exfoliate twice a week… minimum!
If you want healthy, clear skin, invest in an exfoliating cleanser. Exfoliating is the process of removing excess dead skin cells from the surface of your skin. A build-up of dead skin cells can contribute to issues such as dry, flaky skin, clogged pores (or blackheads) and acne. Focus on the nose, chin and forehead for a super clean feel.
Exfoliating is an essential part of the shaving process too. It helps lift the hair away from the skin and clears dead skin cells away from the hair, meaning the risk of ingrown hairs and other skin problems are is lowered.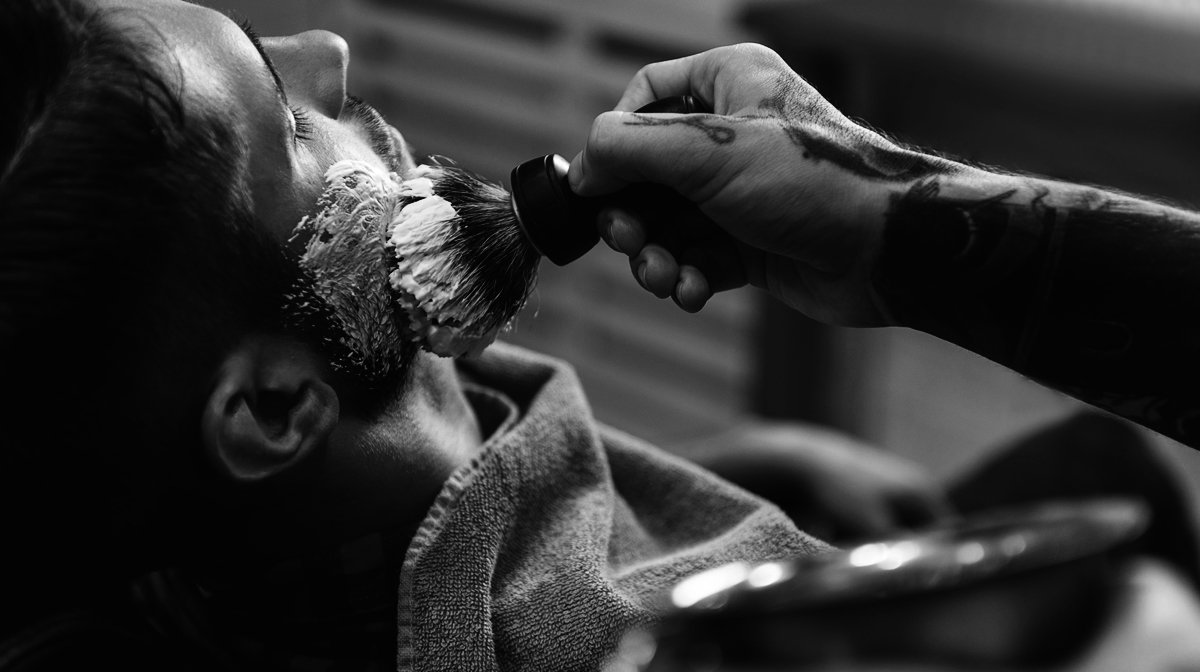 Exfoliating is a very important step in your skincare routine - especially before you shave. Learn more about why, and which products we recommend for the best exfoliation.
Moisturise twice a day
A moisturiser does exactly what it says on the tin. Your skin loses water through evaporation, and a moisturiser not only replenishes the skin, but also helps prevent further evaporation. While moisturisers prevent dry skin, they also slow down the signs of ageing. Regularly moisturising improves the skin's elasticity, which slows down the development of fine lines and wrinkles.
Follow up each cleanse, morning and night, with a moisturiser. Rub it into your face and neck using upward strokes until it has fully absorbed.
Men's grooming tips – Haircare
Style that mane
Depending on your hairstyle, adding styling products to your grooming routine can take your appearance to the next level. We'd recommend cluing up on how each hair product works. As a general rule, thicker manes and messier styles are born for pomades and waxes. If your hair is thinner, lighter sprays and products can work to your advantage.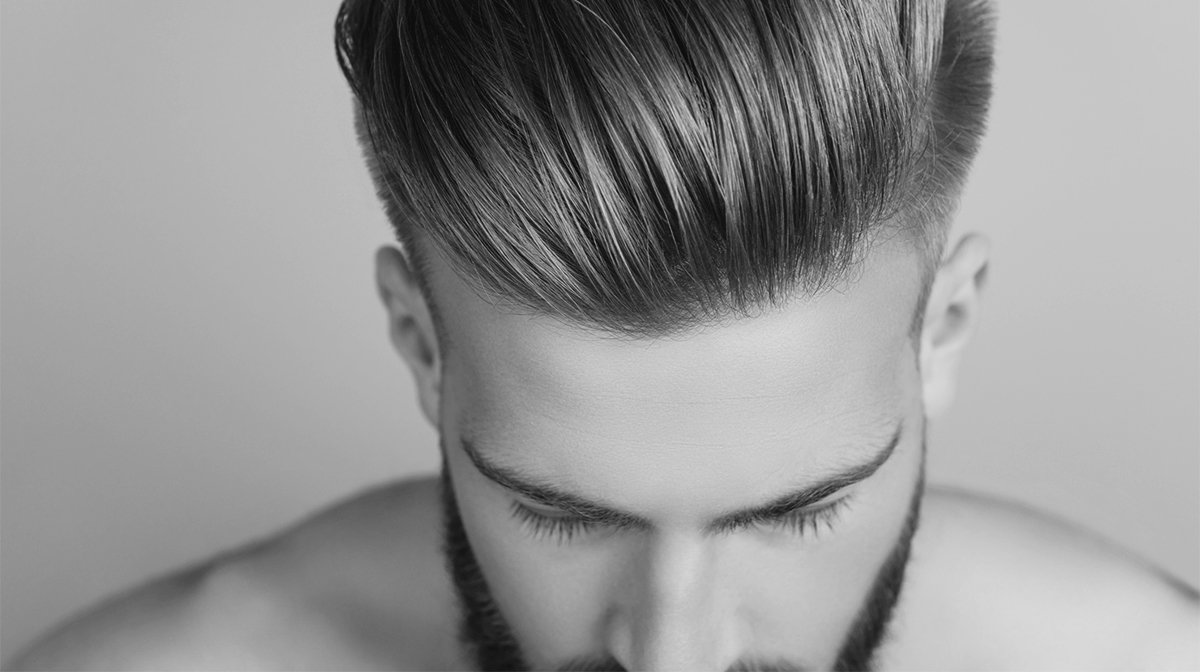 If you're undecided whether pomade or hair clay is best for your style, check out Daimon Barber's comprehensive guide to help you make the right choice.
Book in with your barber
We recommend booking in with your barber once every four weeks. Taking a proactive approach to hair care is a must – if you're feeling like you're due a trim, then you probably are! If you're feeling cheeky (and hairy) request a bit of an eyebrow tidy – no one likes unruly hairs! A good barber will recommend a beard, moustache, ear and even nose hair tidy if you look like you need it. Don't get offended, they're just doing their job!
Shave like a pro
Learning the basics of a great shave is especially important. Not only will your face feel smoother, you'll feel more confident overall. Our shaving tips? Prep your skin with a facial concentrate before using your shave cream for a sleeker finish. Use a hot towel on your face and soak razor blades in hot water to expand facial pores and allow for a less irritable finish. Finish up with a post shave balm to leave skin feeling fresh.
By embedding our men's grooming tips into your daily routine, you will undoubtedly reap the benefits in the long run. They say that consistency compounds, so stick to your rituals and you will be on your way to flawless skin and impeccable hair!
For more male grooming advice and tips, check out the other posts in our blog or follow us on Instagam. @DaimonBarber