The fresh-faced, post shave look is a classic. Although modern men are expressing themselves through sophisticated stubble and bushy beards in all shapes and sizes, no one can deny the great feeling of achieving a super close shave that exposes our faces (and jawlines!) in all their glory. However, to avoid undesirable results such as breakouts, blemishes, and dreaded ingrown hairs, you're going to need to exfoliate. We reveal the benefits of exfoliating, and answer the age-old question: do you exfoliate before or after shaving?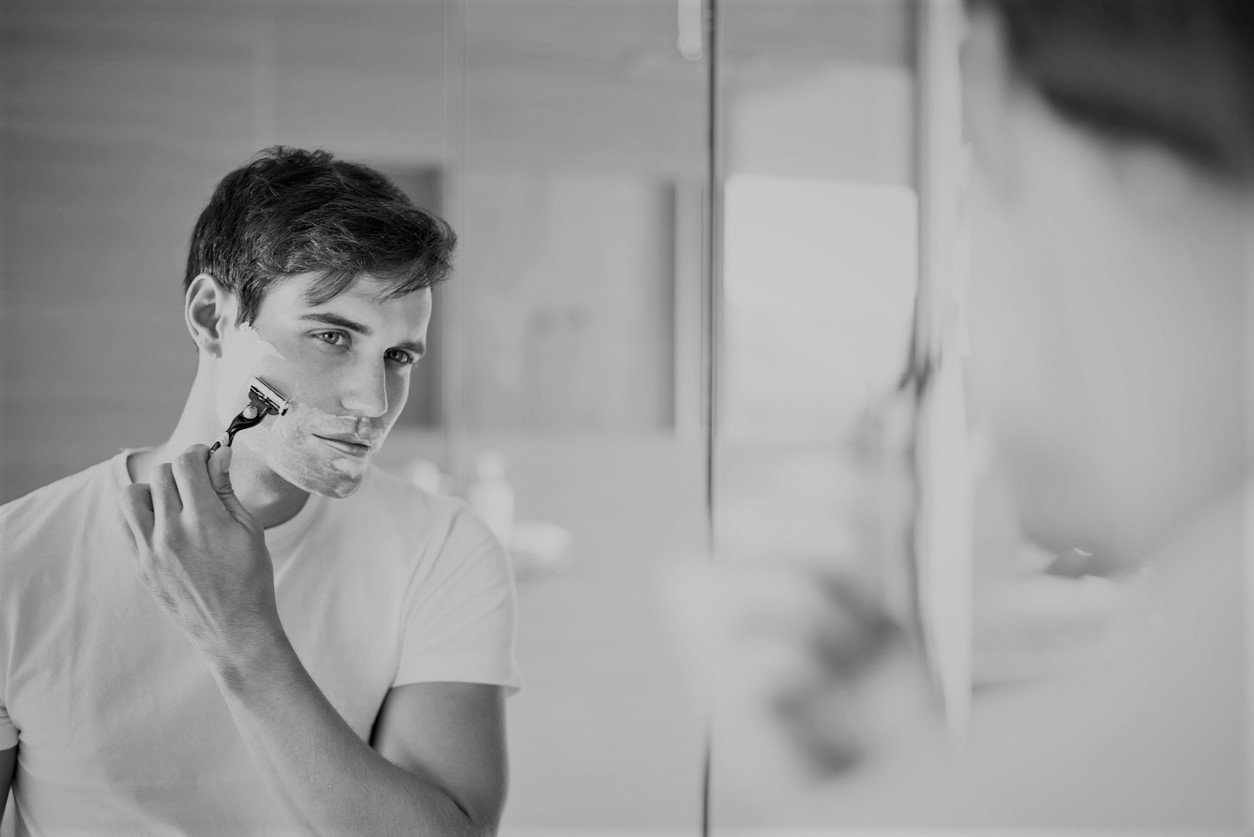 What is exfoliating?
Put simply, exfoliating is the process of ridding the skin's surface of dead cells which have shed over time. Why is this important, you ask? It's believed that the human body loses almost a million skin cells over a 24-hour period, so whilst it may not be immediately obvious to the naked eye, that layer of dead cells will cause some issues if left unattended to.
Exfoliating eradicates those cells in order to prevent them from blocking your pores, and removes pollutants and bacteria that accumulates on your face throughout the day, thus resulting in fewer breakouts. Consistent exfoliation also stimulates collagen production, which is essential for healthy looking skin. 
Should you exfoliate before or after shaving?
The short answer is you should exfoliate before shaving.
Exfoliating paves the way for your razor to work its magic by improving the texture of the skin's surface, enabling you to achieve an exceptionally close shave. Not only that, but exfoliation before shaving reduces the chances of developing ingrown hairs, as it removes dead skin cells which clog up hair follicles and trap hair under the skin, forcing it to curl and grow inwards. 
Exfoliating is not only important for cleaning skin. It also lifts your facial hair upwards, allowing your razor to cut it swiftly and smoothly, as opposed to tugging it, which could potentially lead to cuts and tears. Lifting the hair allows your shaving cream to get closer to the skin, enabling better protection from the blades of your razor. 
TIP: For an even more comfortable shave, use a shaving cream that contains filaggrinol, such as Daimon Barber's Shave Cream. Filaggrinol is used to increase the production of filaggrin, a protein produced naturally by the body to keep skin moisturised.